Evangéliumi Hírnök - Gyülekezeti hírek .
SANTA MONICA, CA
lelkipásztor: H. Vadász János
(March 2006)
On January 22nd the Hungarian Bible Church of Santa Monica celebrated the 47th wedding anniversary of our pastor, Rev. John H. Vadasz and his wife Martha.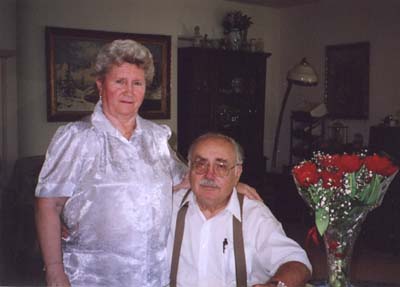 May the Lord continue to bless and keep them together safe in His care for many more years. May the Lord bless them and keep them and make his light to shine upon them (Num 6:24-26).
The Bible tells us that marriage is liken to Chrsit and the Church. Wives be subject to your husbands, as to the Lord, and husbands love your wives just as Christ also loved the Church and gave himself up for her (Eph 6:22-25).
Helen Olah